Welcome to the Wakefield Doctrine ( the theory of clarks, scotts and rogers ).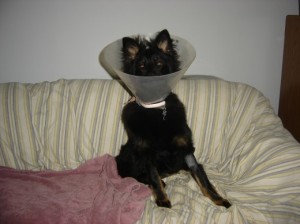 The Post Title? Probably should be embarrassed to admit it, but it is kind of a joke title. If you want to know the joke, you need to Comment.  Write in at the bottom of this here Post here and  ask,  we will be happy to let you in on the, in-15-minutes-this-will-seem-way-unfunny, joke. ( Smart money is on the clarklike Readers to be the ones to figure it out on their own.)
Speaking of no one willing to write a simple frickin Comment, what does this blog have to do to get you Readers to write us some input? Go back through the old Posts and you will see plenty of Contest Posts that offered hats (for Comment-writing-Reader's damn heads) and you will see many Posts that directly come out and say, "Hey Readers, write us some Comments, yo". But, to date, all we have are the same Progenitors and DownSprings writing in, however, don't get the wrong impression, we do appreciate theys writing. And just so no one gets nervous, Comments or not, we will still produce Posts about the Wakefield Doctrine.
And as to the 'why'? There are two schools of thought about this "problem": 
    the tone of these Posts (and the whole Wakefield Doctrine blog) is too, secret club/private joke/intimidating for the average Reader. While our first inclination would be to say, "What, are you stupid or something?"  No less a Reader than Friend of Doctrine, Mel (blog writer emeritus at 'the Spatula), voiced such  sentiment in an email last year. So we would not discount this as a possibility.
   the second (school of thought) ties into this first, 'secret club' view in a way that we are more than  happy to expound upon; this opinion holds that nere the fact that Readers (may) be hesitant to write Comments is proof the Wakefield Doctrine is everything that we all know it to be, i.e. the perfect theory of personality!
A bold statement? Yes, yes it is. But true, nonetheless.
The reason that the lack of Comments is validation of the efficacy of the Wakefield Doctrine as a personality theory and (how it should be Voted Number One among all such theories that offer to lend insight into the psyche of your relative/friend/neighbor), is simply that most of these Posts are written by a clarklike personality type.  If you read the Page on clarks, it will all make perfect sense! If a clark writes a blog it will:
be totally creative, from an originality point of view
it will be quirky but funny
it will be disjointed and difficult to follow at times
it will be oddly funny and strangely endearing
it will be a thing to be valued by the Readers simply by virtue of being one of the few who "get it"
it will sound like an inside joke even though it is not
it will be presented without demands on the Reader, without the slightest sense of excluding anyone
That the Wakefield Doctrine predicts this should not be so surprising. And the fact that the 'objection' to the insider tone of the blog would come from the rogerian Readers is simply further proof of our assertion that this is the best of all Personality Theories! If you read the Page on rogers, you will see that it predicts the reaction of the rogerian Reader with equal veracity!
Damn, is this a useful thing, or what?