Welcome to the Wakefield Doctrine ( the theory of clarks, scotts and rogers )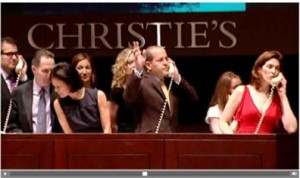 Today the topic is: Practical Applications for the Wakefield Doctrine in the Workplace.
Situation A: You come to work on time and you work hard every day. You are friendly enough to your cubicle mates, but for the most part you keep to yourself. Your job entails the type of work where you are given a set number of assignments by a superior and then are left to complete the work on your own.  On the typical day your work is so simple (for you) that you usually get it all done way, way too early in the day so often you will devote your spare time at work, researching things that interest you in your own private life. One day your immediate supervisor walks by your cubicle as you are reading the Wakefield Doctrine. You explain to your supervisor that you have everything already done, he says "Thats alright, no problem" does not appear to be  upset. Two days later you get called into your supervisor's office and you are fired.
According to the theory of clarks, scotts and rogers:
which of the three types are you?
which of the three types is your supervisor?
what could you have done differently to avoid getting fired?
Situation B: You are hired as the Manager of the Outreach staff of a large corporation that provides social services and  resources to municipalities and  institutions. You are naturally gregarious and out-going, you have a knack for dealing with people and feel that your sense of humor is one of your most valuable assets. The CEO of this company suggested you for the position, however, you find that the staff you are to manage is comprised of people who have been in the same jobs for many years (and have had many Managers before you). You decide to open your first staff meeting with a video clip of the first 10 minutes of the Eddie Murphy in concert movie, 'Raw'. Of the staff of 10 people,  3 get up and walk out of the meeting, including the 'de facto' manager, (a woman who has been with the company since it was a start-up); the rest of your new staff stays on, laughing and enjoying the video clip and ultimately 'getting' the points that you intended in your use of this video. Overall a successful meeting, morale is clearly high. Two days later you get called to the CEO's office for a meeting,  (the 'de facto' manager from your staff is there) and you are asked to explain your first meeting or submit your resignation.
According to the Wakefield Doctrine:
which of the three types are you?
which of the three types is the 'de facto manager'?
what can you do or say to the CEO to avoid losing your job?
Lets see what this gets us for input and we will continue our discussion using the Comments.
And in return for DownSpring glenn's selfolution on Saturday Night's Drive: