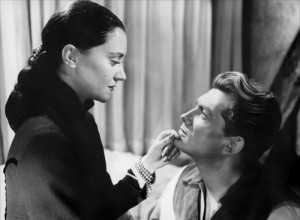 welll…that was interesting.
we thank the Progenitor roger for the previous Post, totally the kind of thought-provoking stuff that we have come to expect from him.  (And it was nice to get a chance to just read 'this thing of ours'.)
Totally Friday, nothing up our rhetorical sleeve, thinking that this weekend might have some new stuff coming along; there is an Interview with (faithful) Reader MJM.  (Hey Ms. AKH! that 'coming along' expression I just used?  I didn't really mean it!  I need your stuff right away so I can get it back to Joanne and MJM for final approval.  How nice would it be to have it out there for Sunday morning?  Everyone  reads Sunday morning Posts!)
…also in the works is the second installment of the Case Study by DownSpring#1.  This little series-to-be is much anticipated, as it is an effort to take the principles of the Wakefield Doctrine (the theory of clarks, scotts and rogers) and applies them to real world situations.  Much, much  more to come, this weekend! ( Hey DownSpring#1!  How nice would it be to have it out there for Sunday Saturday morning? Everyone  reads Sunday Saturday morning Posts).
Other than that, we are still getting used to the new theme/layout.  The consensus is that it is an improvement.  In the future, we are picturing a place (on the homepage) where you can look up videos, a place to search for Posts by tags/keywords… And the Fashion Center!  Am so looking forward to the Fashion Center!  The plan is to offer items of clothing.  Specifically hats (for your damn head) and tee shirts.  Initially we will no doubt be giving these away (what part of 'vanity publishing' is not understandable here?), but certainly there will be such a demand for Wakefield Doctrine clothing items, that we will be selling them, so get in on the craze early.
So,  what's new with you? (Yeah, kind of a easy-going morning.  Nothing in the I have to write this department).  There is a scene in Annie Hall (one of the top three funny movies of all times*), which I do not have the skills to describe; Allen character Alvie Singer says, 'As Balzac said, there goes another novel'.  (wait a minute, let me look that up…), got it right.  Here is a link to a compilation of scenes from Annie Hall.
Damn!  I had a section where Janie comes into (this) Post and takes us into a "Lesson from the Doctrine", but then I went off to do the Annie Hall clip, copied the link and there went Janie's lines.  Shit.
!!!!….add a bemused "Jeez" to the aforementioned 'shit', I just realised that today was Thursday, not Friday. (Being a clark,  am used to this kind of thing and being a blog-writing clark it should come as no surprise that I am leaving the above 'written-in-the-mistaken-belief-that-it-was-Friday' stuff alone.)
'…being a clark'…(HEY SCOTT, yo roger you can leave the room or check the email or whatever, what follows will make sense only to the clarklikeReaders**)  Alright, what do we have here, a little time travel?  As I just mentioned, I wrote the first part of this Post,  'knowing' that this was Friday morning.  So what does that do for us today?  Well, for one thing it means I am totally immortal, at least for the next 24 hours.  I could run across RT 95 with my eyes closed today and nothing could happen to me. (lol, reaction of the rogers who have not been paying attention and key on the 'run across RT 95' thing…stay calm, little rogers, stay calm.)(lol).
Anyway, from a clarklike perspective, today then is a free day, an extra day, a day that should not exist.  (Hey, I said only clarks would get this section).  But I can't wait to see what I have tomorrow, for a Post.  (Unless, this dislocation in time actually subtracted a day, not added one….)
OK.  HEY SCOTT, roger you can come back now.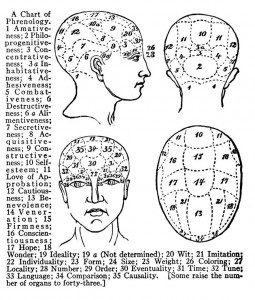 OK, I admit it.  There is no saving this trainwreck, lol.  The only polite thing to do is get a video and leave things on a musical note.  (I am sure you will hate my choices today.)  But then again, I have the keyboard and you, if I might be so bold as to point out, do not.
hey…hey…imaginary character here!  still here!  waiting plot resolution!  or whatever you people choose to call it…no I do not consider my being interjected into the Post at this last minute to be 'kitchen sink' related…he said he was sorry…alright 2 videos…cause one will suck, that's why!
HOLY SHIT!  That last video!  I can't believe I did not realize it before…Rick is a roger!  and the girl, she is a clark!  Damn…  (tell me you would not have gone with Rick being a scott), but look at the insistence that Ilsa is bringing…  that, my Readers is a determined clark.
The learning just never stops here at the Doctrine…
Yeah, yeah I know I did not explain the illustration.  Maybe tomorrow (if there is one and I have not used it up today).
(*the other two being Airplane and Dogma)
(**..I said clarklike, not rogerian or scottian, clarks are not even looking at this…)